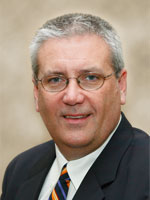 Dr. Andrew Kuhn
Dr. Andrew Kuhn is a family physician and a member of the American Medical Association and American Academy of Family Physicians. Dr. Kuhn received his Doctorate of Medicine from Medical College of Ohio at Toledo in 1990 and served his residency in at Ft. Wayne, IN. Dr. Kuhn is married with children, a local resident of the Goshen community, and has been serving the area's medical needs since 1996.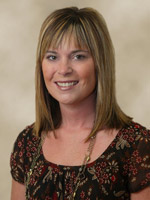 Tamara L. Pinto, FNP
I grew up in Nappanee and am a graduate of NorthWood High School. I attended Indiana University South Bend where I received my Bachelor of Science in Nursing degree in 2002. I graduated in 2009 with the highest academic achievement from the University of Saint Francis, Fort Wayne, Indiana with my Master of Science in Nursing-Family Nurse Practitioner Track. My education and nursing experiences have given me a strong foundation in patient care and compassion. In my free time I enjoy spending time with my son participating in his school events and outdoor activities. I also enjoy reading, cooking, and Zumba (a fun Latin dance themed exercise). I am glad to have the opportunity to give back to the community that has given so much to me.